Nerdlinger - Happy Place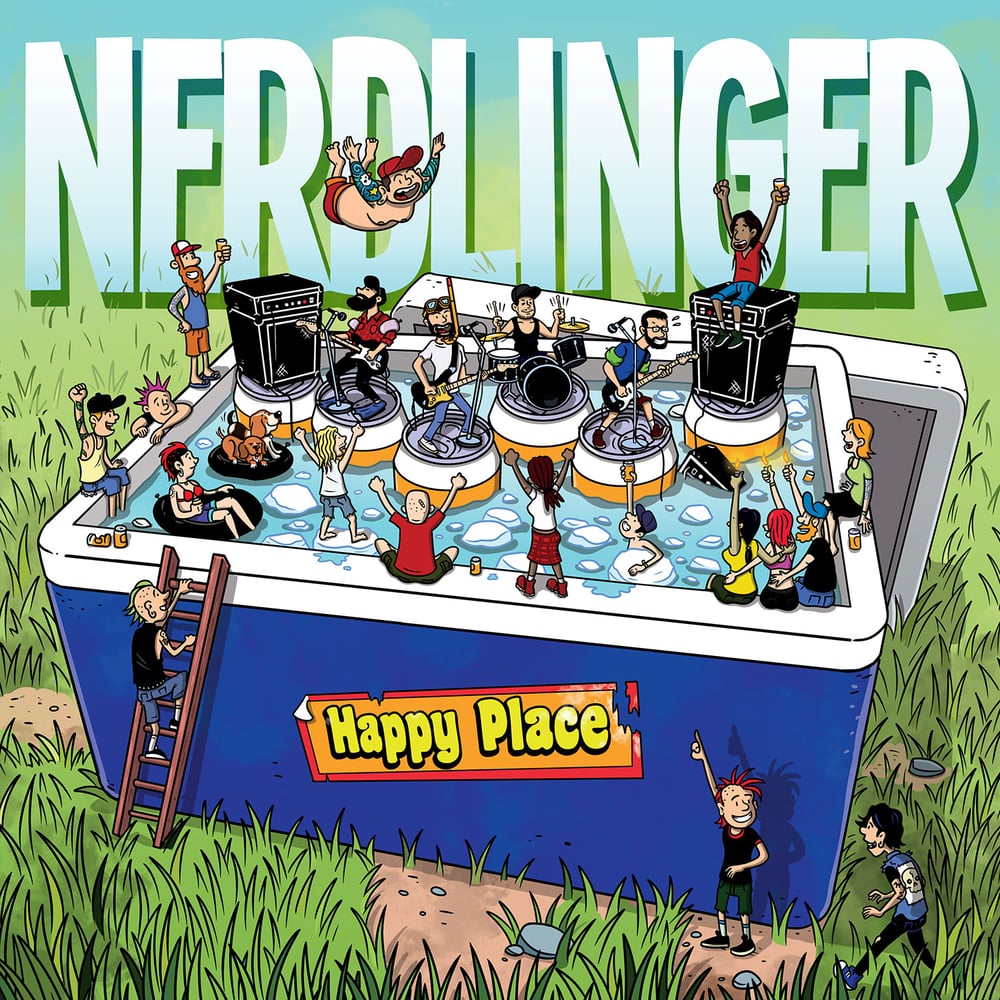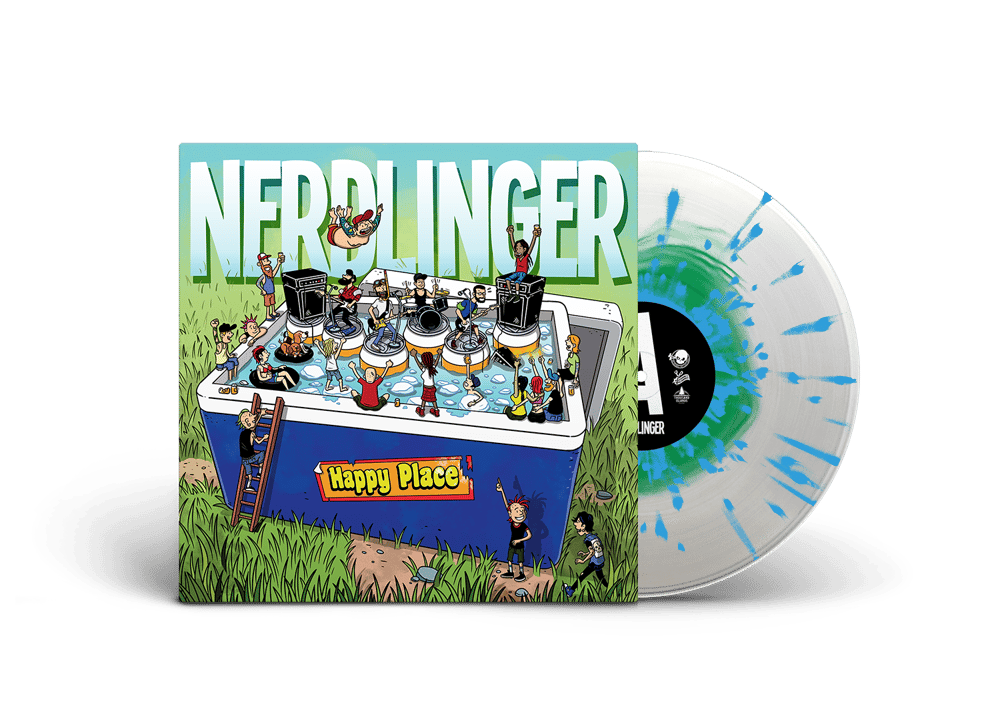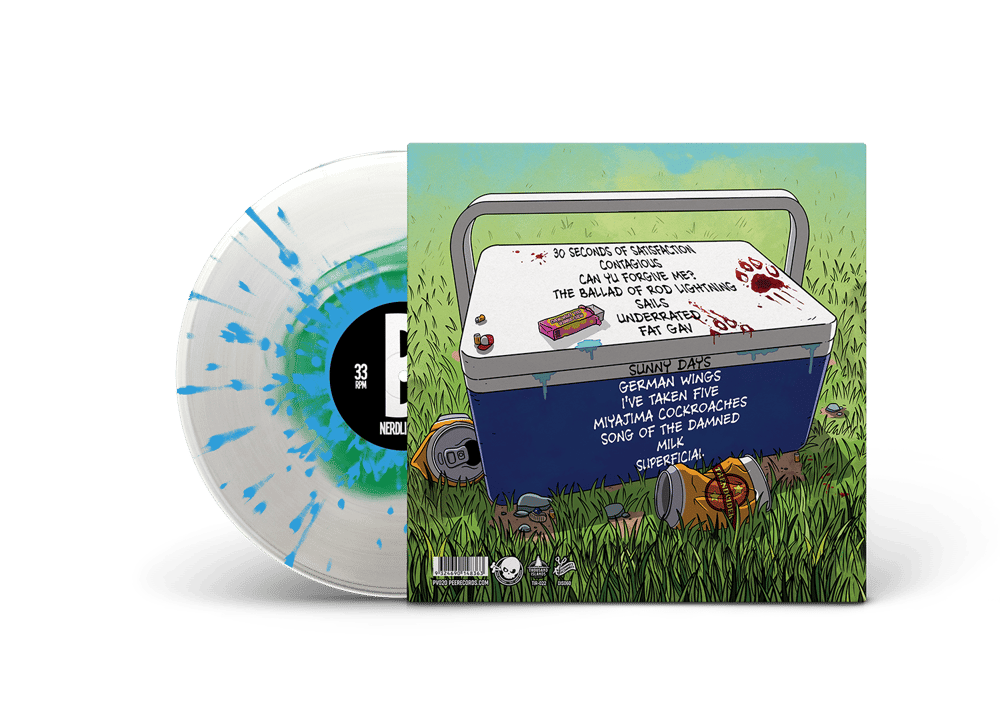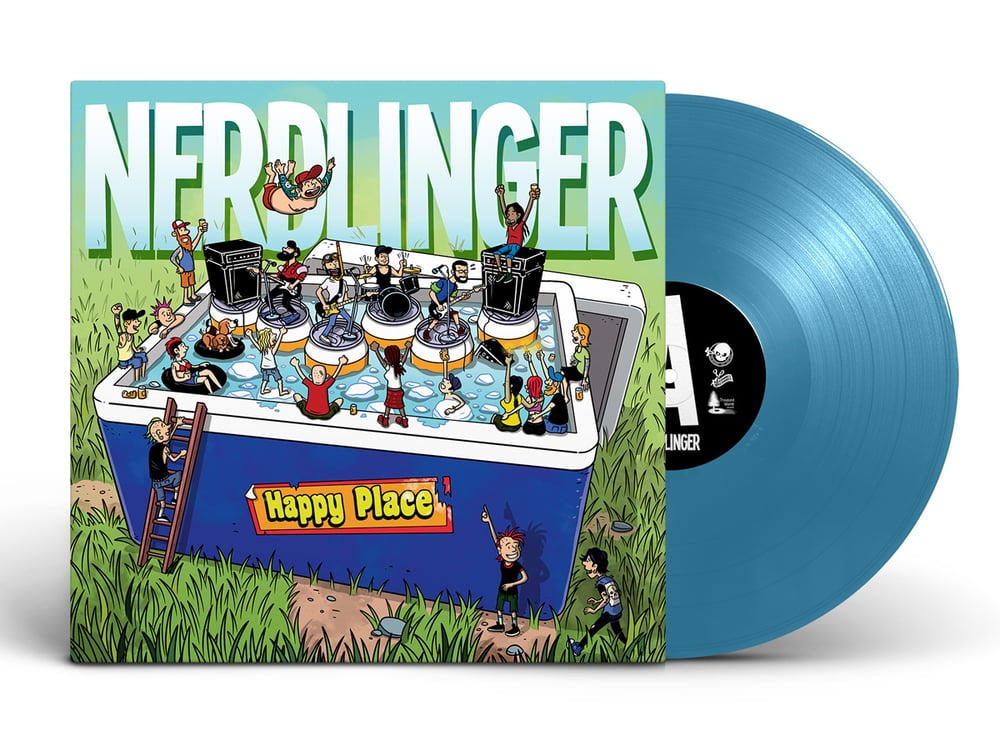 Having been sold out of the original pressing of this fantastic album for quite a while, we're very pleased to bring you a repress of Nerdlinger's fantastic 2018 full length "Happy Place"!
This new variant (limited to 300 copies worldwide) combines the blue and green colours from the LP's original press as a splatter, and colour in colour effect on a frosted clear 12″!
Sydney wannabe punk rock band Nerdlinger serve up 14 tracks of melodic punk with a healthy dose of self deprecating, comedic banter on their debut full length "Happy Place".
Punk rock for fans of Lagwagon, No Use For A Name, Bodyjar, NOFX, Blink 182.