Laughing In The Face Of - Here Lies Ordinary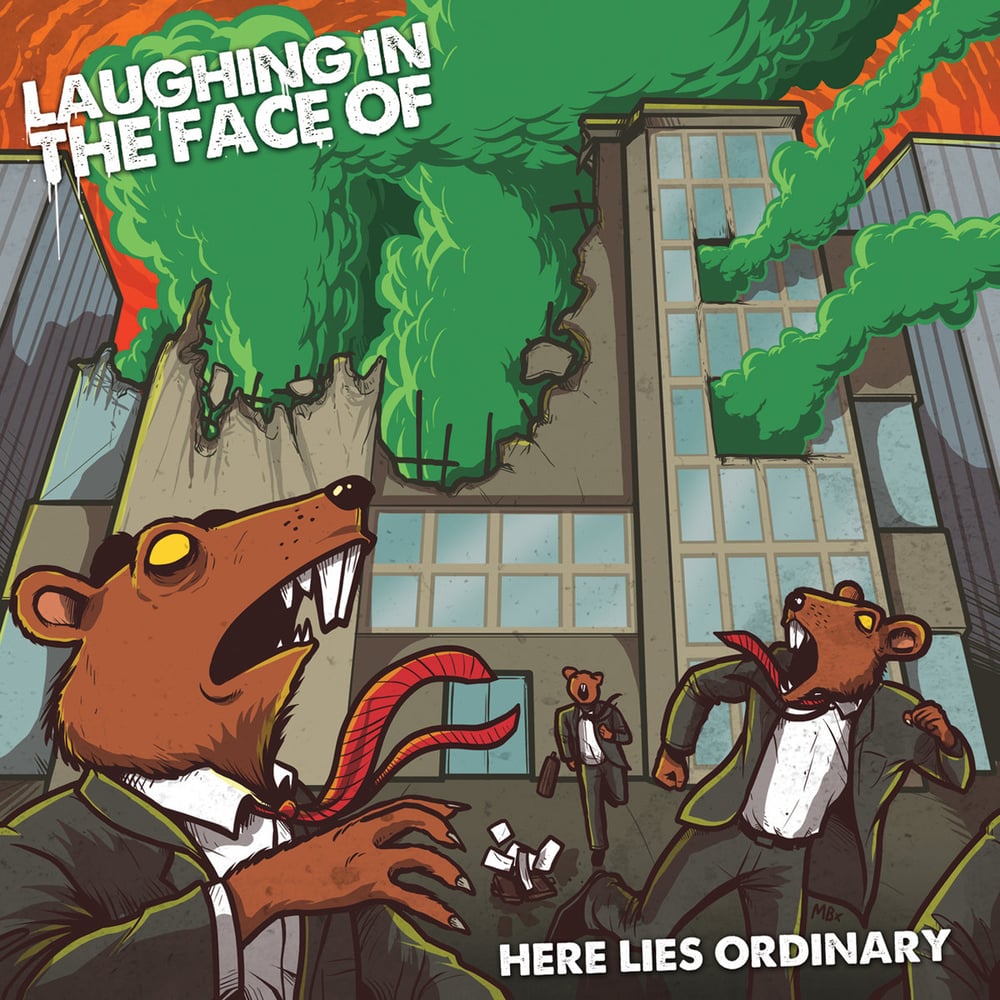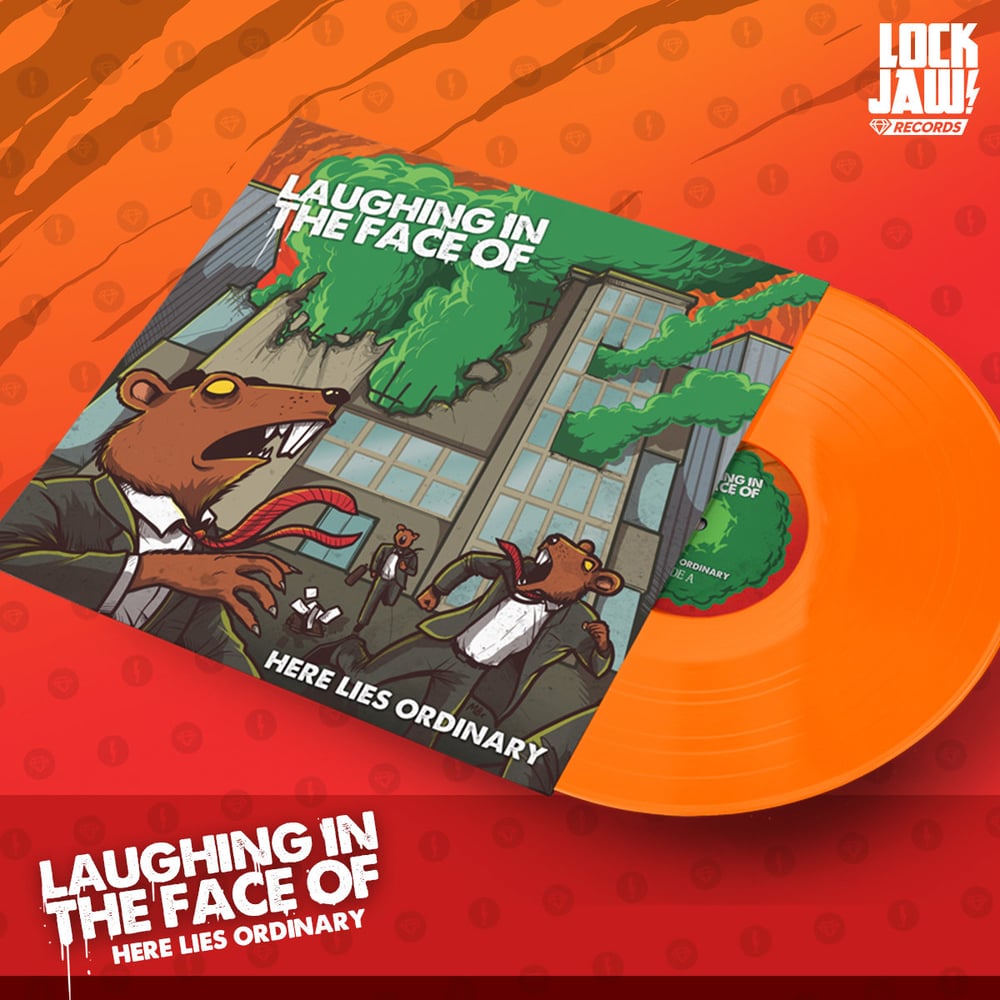 One of our long time favourites (in fact, appearing on our very first release the 'Volume One' digital comp), Laughing In The Face Of return with their long awaited second full length, Here Lies Ordinary.
7 years after 'The Governor' EP and nearly a decade from the debut album 'Lubrication of Social Anxiety' LITFO are ready to rocket launch their sophomore full-length album 'Here Lies Ordinary' into your earholes.
Across the record, LITFO delivers a commentary on the labours of adult life, being trodden down in uninspiring day jobs, working through broken relationships and dealing with the mental health strain that they create. Fueled by coffee they weave the narrative into a whirlwind of dexterous breakneck speed drums, burning guitar riffage and melodic harmonies, taking the LITFO sound to the next level without losing their unique sound.
Really nice Orange vinyl with artwork from Mark Bell. Released on Lockjaw Records.